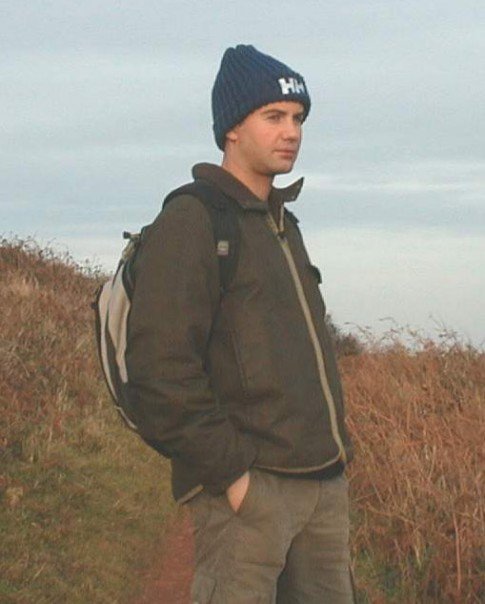 Welcome to my blog, where I am excited to share my passion for green energy and sustainable living.
Are you tired of rising energy costs and looking for ways to reduce your carbon footprint?
Look no further because I'm here to help. As a UK-based energy expert, I specialize in finding the right green technology solutions that meet your needs and help you save money on your energy bills.
Whether you're interested in solar panels, heat pumps, or electric vehicle charging, I've got you covered.
Join me on this journey towards a more sustainable future, and let's discover together how we can positively impact the environment while saving money on our energy bills.
My Story
Born in the beautiful county of Devon, I was fortunate to grow up surrounded by the picturesque countryside and the stunning ocean. I developed a deep love and appreciation for nature from a young age. As I grew older, I became increasingly aware of how fragile our environment is and how crucial it is for us to live more sustainably.
I strongly believe that global warming is the biggest threat to mankind's long-term future on this planet. With this in mind, I dedicated my life to advocating for sustainable living and green energy solutions.
My Expertise
I have researched and written about the green home energy market for over six years. My extensive knowledge and experience in this field have helped me become a trusted voice in the world of eco-friendly living. With articles covering a broad range of environmental topics – from solar panel suggestions to the future of green tech and environmental news to heat pump recommendations – I have the know-how for environmental living.
As a UK-based energy expert, I have seen firsthand the rapid development of green technology solutions. I am committed to staying at the forefront of this ever-evolving industry, ensuring I can provide you with the most up-to-date and reliable information.
What Can You Expect From This Blog?
This blog will share my insights, tips, and recommendations for living a more environmentally friendly life. I will cover various topics related to green energy, such as solar panels, heat pumps, electric vehicle charging, and much more. Additionally, I will keep you informed about the latest environmental news and developments in green technology.
My goal is to help you make informed decisions about eco-friendly solutions that are best suited to your needs and lifestyle. I understand that each person's journey towards sustainable living is unique, so I strive to provide a wide range of information and advice to cater to different preferences and circumstances.
Join Me on This Journey
I invite you to join me on this journey towards a more sustainable future. Together, we can learn and grow as we explore various ways to reduce our carbon footprint, save money on our energy bills, and protect our precious environment.
Whether you're new to the world of green energy or already well-versed in sustainable living, I believe there is always something new and exciting to discover. So, let's embark on this adventure together and work towards creating a brighter, greener future for ourselves and the generations to come.
Thank you for visiting my eco-blog, and I look forward to sharing this journey with you.

A few of my favourite photos